Welcome Award News for Pennywell!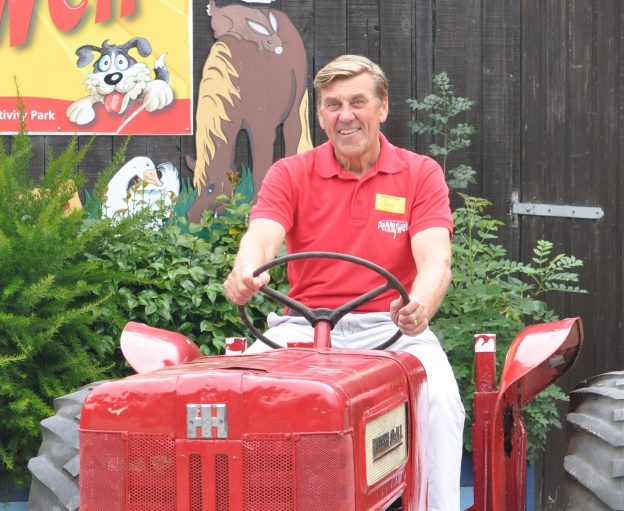 The team at Pennywell Farm are delighted to share some welcome award news with Pennywell Farmers everywhere. Pennywell is shortlisted in 3 categories in the Devon Tourism Awards 2020/21. This news is just too good to keep to ourselves, particularly as we have once again been shortlisted for the
Visitor Attraction of the Year Award
which we already hold for 2019/20. Can we make it 2 in a row? We certainly hope so!
The challenges
It has been a challenging and exciting year as we have had to overcome so many obstacles. As a team, we had to find news ways of doing things. We kept our visitors and team safe over the summer and all our efforts were appreciated. We are grateful to all our visitors for contributing to what turned out to be a different but very happy and successful season. Quite simply, we just can't wait to welcome you all back! This great news comes at a time when we are busy preparing the farm for the start of the season, normally at the beginning of February Half Term. As the date approaches, the farm remains closed. A small team remain to look after the animals and maintenance of the site whilst the remainder of the full-time staff remain on furlough. There have certainly been many challenges to face over the past year but the great thing we have found is that in rethinking what we do, new and exciting opportunities present themselves. We discovered different ways to operate in order to keep our visitors and team safe. Everyone here is very optimistic about the future.
What we have done
Pennywell opened after the first lockdown on 5
th
July. The farm operated with two sessions each day so that the number of visitors on site could be managed. Visits were booked online in advance and the site was made COVID secure with temperature checks, Perspex screens, additional handwashing and hand sanitising stations and social distancing. Activities and rides were adapted to keep visitors from gathering together and the farm enjoyed a successful summer. Pennywell enjoyed amazing
Trip Advisor
and
Facebook reviews
and it was fantastic to see that all the hard work behind the scenes paid off. What really matters to us is that our visitors enjoyed their Pennywell experience.
The Awards
It would be amazing to win Visitor Attraction of the Year for two years in a row
– fingers crossed! The other awards are for members of our Pennywell team. Pennywell's founder,
Chris Murray has been shortlisted in the Tourism Business Leader Award category
. Our hardworking Stock Manager
Hannah Pattel, has been shortlisted in the Unsung Hero Award category.
They are both Pennywell heroes and we'll let you know how we get on with all three awards when the winners are announced on 11
th
March. Details of the other categories and nominations can be found on the
Devon Tourism

Awards

website. 
To see the full story of a very different year at Pennywell,
see our blog.
This story appeared on February 1, 2021 and is tagged as: awards | devon tourism | Devon tourist attraction | pennywell | pennywell farm