Pennywell Activities
Welcome to Pennywell Farm! 4 FREE rides, hundreds of friendly animals, indoor and outdoor play, plus a different hands on activity every half an hour. It's what we're famous for!
Piggy Cuddles all day, every day!*
Check the activity board on the farm yard for what's going on day to day and listen out for the activity bell to announce the start of a new activity for a full day of fun!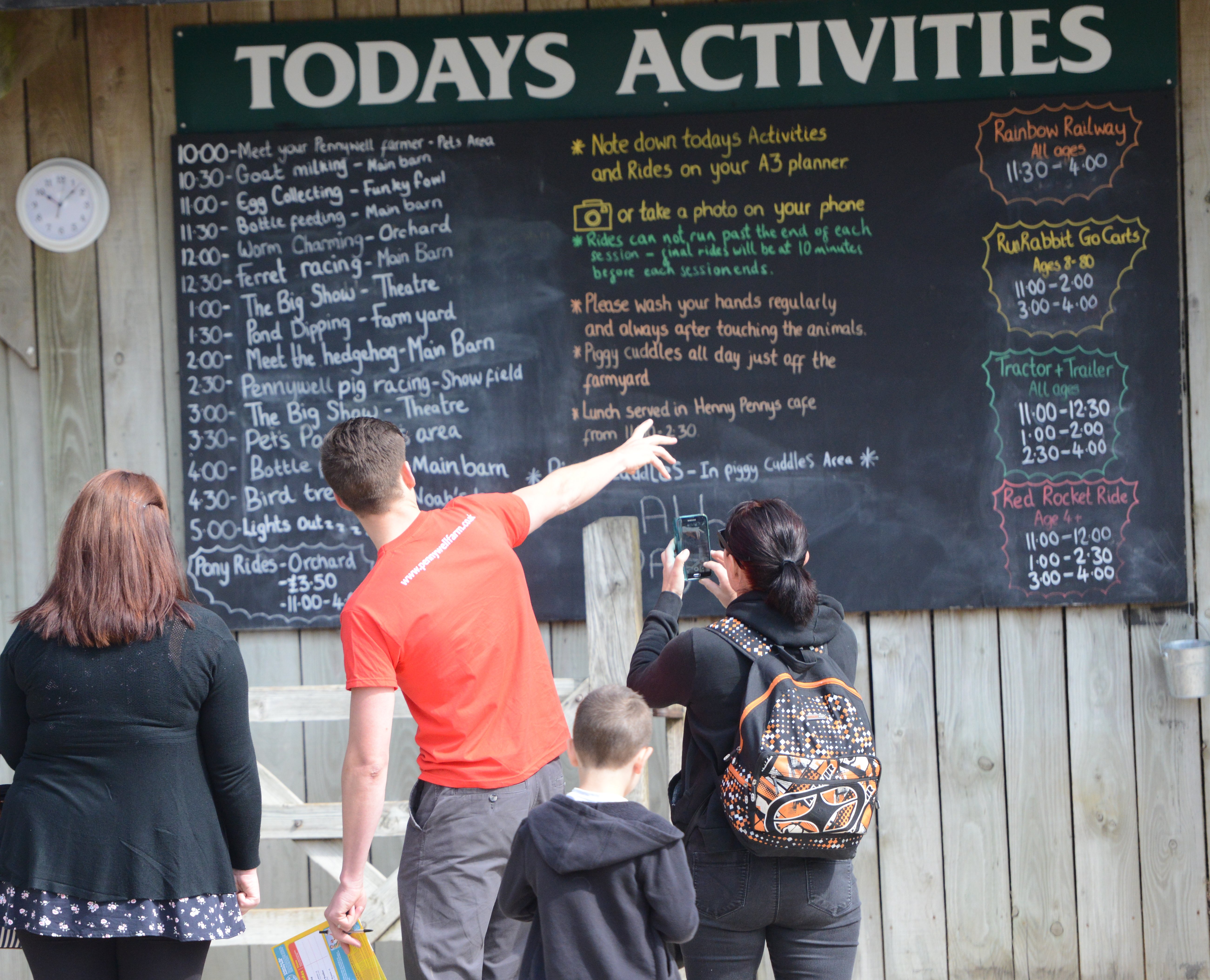 Activities are dependant on season and weather so below is just an example of the many hands on activities that you can be a part during a visit to Pennywell Farm, Devon Tourism Attraction.
Egg Collecting
One of the first morning tasks on any farm! Follow your activitiy farmer to Funky Fowl and count how many eggs our exotic hens have laid.
Goat Milking
Try your hand at milking the old fashioned way and meet our very friendly (and patient) nanny goats.
Bottle Feeding
Hand feeding the lambs and goat kids is always a very special experience, we usually have more than one feeding a day.

Pond Dipping
Take a net and discover the abundance of life in the wildlife ponds.
Ferret Racing
The fastest ferrets in the South West are raring to go. Cheer on your favourite!
Pig Racing
Not to be missed! Ham it up with our miniature pigs as they fly over the hurdles every day at 2:30pm.
Pets Teatime
Cuddle your favourite pet a hand feed them a tasty treat.
Plant a Pot
Plant a seed. Take your pot home as a souvenir and watch it grow.
2 Big Shows daily at weekends and during Devon school holidays plus more events throughout the year.
*We always have pigs to cuddle but if you're travelling a long way to see piglets it is worth calling ahead to check if we have a litter. Or follow @pennywellfarm by clicking the social media links at the top of the page.