2021 Season Tickets - A Season of Fun and a lifetime of memories - Guaranteed!
[BUY TICKETS AT THE BOTTOM OF THIS PAGE]
Top reasons to be a Pennywell Farmer season ticket holder
✅ Enjoy unlimited rides on 3 fantastic farm rides
✅ Join in with a new activity every half-hour
✅ Pop in for a quick visit to enjoy a coffee, a favourite activity or just to say hello to our beautiful animals. Not paying per visit means you can relax with no pressure to squeeze everything into one visit.
✅ Group saver pays for itself in 3.5 visits (Adult 5.5 visits and Child 6 visits) - all the rest are a bonus!
✅ Group Saver Guest ticket means you can bring a different guest on every visit, perfect for Grandparents, friends or larger families!
✅ A different voucher or treat each month with every named ticket!
✅ Unlimited visits mean unlimited fun!
Multi Award-Winning

What do our visitors say?
⭐⭐⭐⭐⭐

"Seriously Good!"

"What is it about this place?! Consistently impressive regardless of the weather. The animals were varied and exciting, beautifully kept and clearly loving life. The new deer feeding activity and fabulous Miniature Pony and Donkey padlock were amongst the highlights of our 9-1 pm visit. Being able to walk with the ponies and touch them was just brilliant. Even my 9 month year old was clearly touched by the experience. Got some great photos and memories!

Even under the current COVID-19 restrictions the amazing team and animals at Pennywell deliver a safe and unforgettable day. Genuine, warm, friendly, informative and fun, Pennywell is a firm family favourite. Well done Team Pennywell!"!

Jessie L - 2020 Visitor

⭐⭐⭐⭐⭐

"All 3 generations loved it!"

"Excellent day out! What a wonderful happy family-friendly place. A hidden treasure. Very clean and tidy, well organised, helpful friendly staff. Grandparents, parents and small children all loved it. We will be back regularly".

Jill M - Pennywell Visitor

⭐⭐⭐⭐⭐

"By far the best farm park I have been to!"

"Their social distancing and Covid measures are second to none! We loved being up close to the animals and being able to feed the animals was amazing for her.

I have never met such friendly and helpful staff! Nothing was too much! Loved how you could walk through the horses grazing area. Plenty of picnic areas and lots of shade!

The best most personal touch was the owner at the end of the session came out to say goodbye to everyone!! Wished them a safe trip back! Which in all the attractions I have been to I've never had that- so personal and friendly!! Will definitely return"

K Glover - Pennywell Visitor

⭐⭐⭐⭐⭐

"Well worth the money"

"I haven't been here since I was a young boy and I couldn't really remember the place. I returned today with my daughter and we had a great time meeting the animals. We honestly had a fantastic afternoon even with the restrictions, there's plenty of things to see and do!"

M John - Pennywell Visitor
Safety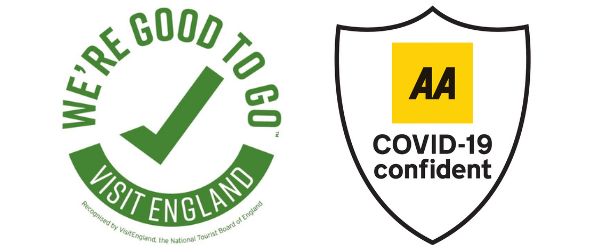 You can READ FULL DETAILS on the new safety measure in place HERE.
Importantly, in line with Public Health England guidelines, we politely request that you do not visit Pennywell Farm if you are displaying any symptoms associated with Covid-19.
So what's in my Season Ticket Pack?
✅ Welcome letter from the founders of Pennywell Farm, Chris and Nicky Murray.
✅ A different voucher or treat each month with every named ticket!
✅ Our leaflets showing you everything that is on offer for a full season of fun at Pennywell.
✅ A small red envelope containing a premium, magnetic strip membership card for each named ticket holder (an extra guest card will be enclosed with all group saver tickets).
✅ Special Piggy Air Freshener
✅ Pennywell Keyring
✅ Pennywell Car Sticker
Book with confidence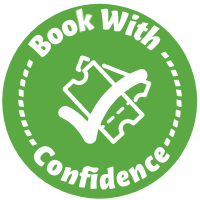 Should we face the unfortunate situation where we are officially forced to close, we will extend your season ticket to reflect the time we have been forced to close.
As a gift?
One of our friendly team will contact you by email once you have purchased to confirm the name or names that you would like printed on your tickets so that we can get them posted to you, along with the welcome pack as soon as possible (we can also post directly to the recipient if you would prefer).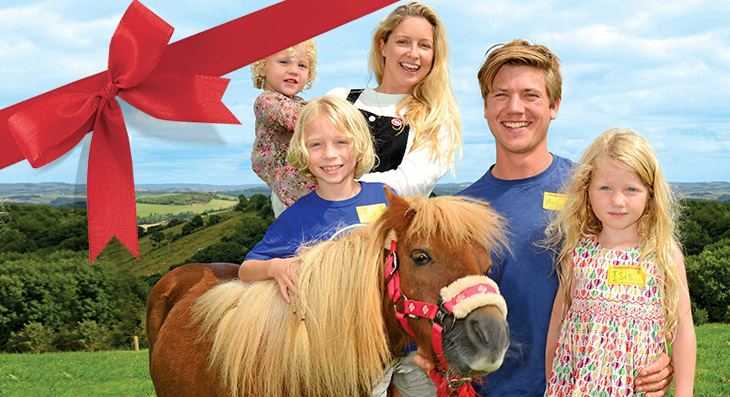 If you have any further questions with regards to Season Tickets as a gift then please give us a call on 01364 642023.