Hope to see you on 12 April!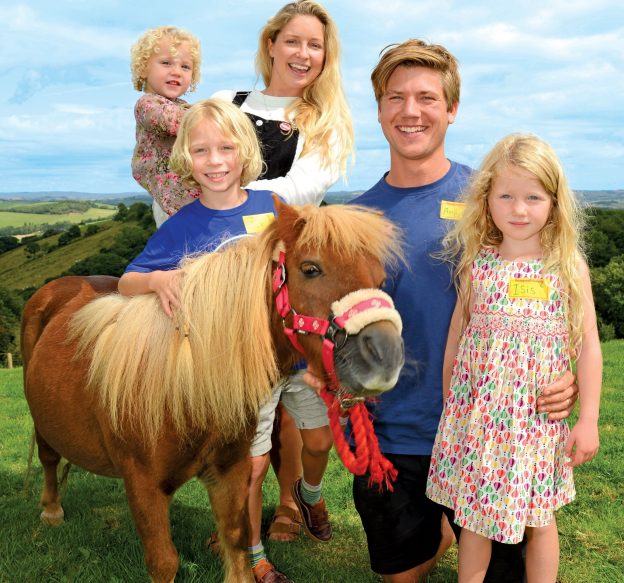 The wait is nearly over! Following the governments recent guidance on easing lockdown restrictions, we are excited to announce that Pennywell will open on Monday 12 April. We can't wait to see you!
The team here are working hard to get everything ready for the big day. There will be plenty of spring babies to meet. We have piglets and goat kids born in the last few days and more expected. Even the tortoises are coming out of hibernation in anticipation!
COVID Safety
As always, your safety is our priority. We assure you that we will be offering all the famous Pennywell fun in a COVID safe environment. To do this we will offer a limited number of tickets each session. Tickets will need to be booked online prior to your visit. if you would prefer to join the Pennywell Farmers taking advantage of unlimited visits this summer, have a look at our fantastic value season tickets.
Plan your day out
Start planning your visit now. Sign up HERE to receive our opening updates as they happen and be the first to know when tickets are available.
We enjoyed a fantastic summer on the farm last year with all of the COVID safety measures in place. The reviews were amazing! Our visitors appreciated enjoying the animals and some much-needed family fun in a safe environment. We really encourage you to have a look at the reviews on Trip Advisor and Facebook before you book your visit.
We guarantee that you won't waste a single minute. There are activities like deer feeding, goat milking, ferret racing, world famous pig racing to keep you entertained and hundreds of friendly animals to meet. Wander into the paddocks with our miniature ponies and donkeys and enjoy some of the best views in Devon. There's acres of space to explore and enjoy.
See you soon!
On a personal note, lockdown has been a challenging time for everyone. It has been so encouraging to see all the comments on our Facebook page. We have also received lovely emails from visitors, old and new who are all looking forward to visiting Pennywell again.
I hope that you, your family and loved ones are keeping well and enjoying the first signs of spring. It certainly brings hope for brighter days ahead. We all look forward to welcoming you to Pennywell from 12 April.
Chris Murray
This story appeared on March 1, 2021 and is tagged as: pennywell | Pennywellfarm