Rides
We have 4 FREE farm rides which are all included in your admission price!
Red Rocket
This launches daily and is blasting round the showfield for ages 4-104!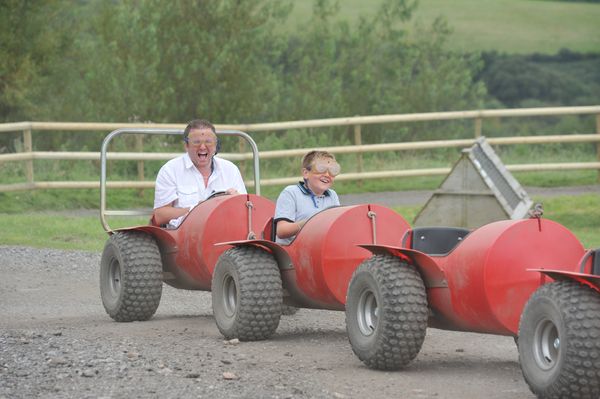 Tractor and trailer ride
All the family can enjoy a tractor and trailer ride on the most scenic part the farm and take in the wonderful views across to Dartmoor National Park.
Rainbow Railway
A ride for the all the family to hop on, especially great for the little ones!
Run Rabbit Go carts
For children aged 8 and above and fun-loving adults too! Why not challenge Mum and Dad to a race?