Christmas 2023! Experience The Magic At Pennywell Farm.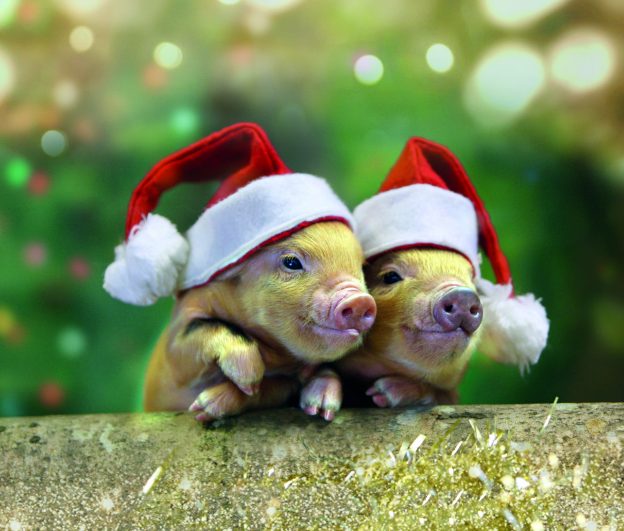 We invite you to take a very special journey into Bethlehem where the story of the first Christmas is brought to life.
The farm is transformed into a winter wonderland with twinkling lights, hundreds of Christmas trees and plenty of Christmas sparkle. You will be greeted and taken along a tree-lined path, inside to the North Pole check-in where your festive adventure will begin. Father Christmas will have left us a guest list so we'll be expecting you! Every child will receive their Christmas passport to get stamped at each point in the journey.
A knock on the door from your Pennywell narrator and it's time to go.
You will enter Nazareth which sets the scene for Mary, Joseph, the Angel Gabriel and the world-changing news of what is about to happen.
Our donkey awaits to lead you along the path, to the little town of Bethlehem where we will be knocking on a few doors to see if we can find an Inn that will take us for the night.
When we arrive at the final door, we are met with the news that we have to share with the animals and the live Nativity will continue in the warm and cosy barn. With a real manger and all the Pennywell animals looking on, the scene is set and the story of the first Christmas really comes alive.
After the Nativity, it's off to Noah's Barn for some Christmas cheer with a homemade Christmas biscuit and squash for the children and mince pies and warming drinks for the adults. Children will have some time to burn off some energy on the bouncy castles and to write their letters to Father Christmas. There will also be an Elves Sweet shop open for the children.
From there, we move to another warm barn for our Christmas close encounters with the animals. Tickle, touch and stroke our Pennywell Miniature piglets, pygmy goat kids, and other furry friends. We're sure you'll enjoy making some new friends with all our friendly animals. There's a special festive photo frame to get that all important Christmas family selfie before moving to our final destination to meet a very special person.
At the end of dark enchanted forest, Father Christmas will be waiting in his grotto with a gift for every child. The perfect way to end your Christmas visit.
There's no better way to get into the spirit of Christmas and mark the start of your own Christmas celebrations.
With both indoor and outdoor scenes along the way, we advise warm outdoor clothing and the all-important waterproof layer, just in case the snow decides to fall!
We can't wait to see you! BOOK TICKETS
This story appeared on October 30, 2023 and is tagged as: Animals. Pennywell. Pennywell Farm | Christmas | Devon tourist attraction | Father Christmas | Manger | Nativity | Santa