6 of the Best South Devon Experience Days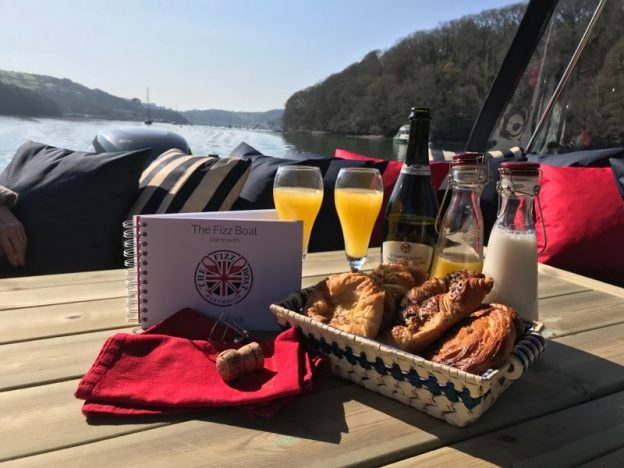 Whether it's a gift for the person who has everything, a treat for yourself or an idea to enhance your holiday in South Devon, we are all booking and giving more experience days than ever before.
We have put together 6 of the best experiences that are exclusive to South Devon.
Enjoy!
Ashburton Cookery School
From beginners cookery courses to baking weekends, street food, vegetarian, Greek Meze . . .  if you can think of it, Ashburton Cookery School probably runs a course for it.
Ashburton cookery school is recognised as one of the UK's top cookery schools offering inspirational cookery courses taught by a team of expert chefs.
How do I book? Ashburton Cookery School
Where can I stay nearby? Ashburton Accomodation
Piggy Pilates
If you like to exercise outdoors and like miniature pigs for company, Pennywell Farm near Buckfastleigh has just the thing. The Piggy Pilates experience includes a 50 minute Pilates session with local instructor Harry Parkes and is followed by breakfast and piggy cuddles with the world famous Pennywell Miniature Pigs.
How do I book? Pennywell Farm
Where can I stay nearby? Buckfast Accomodation
The Fizz Boat
Glass of Fizz in hand, the company of your favourite people and a bite to eat, cruising along the beautiful River Dart. What's not to like?
The Fizz Boat at Dartmouth offers private boat trips and cruises for up to 12 people with food and plenty of Fizz. Hosts Gaynor and David can tailor a package for any experience or celebration.
How do I book? Fizz Boat Dartmouth
Where can I stay nearby? Dartmouth Accomodation
Sharpham Wine and Cheese
This scenic vineyard on the edge of the River Dart offers wine and cheese tasting and vineyard walks.  Sharpham is widely recognised as producing some of England's most outstanding wines. Visit, sample and make up your own mind about their fine English wines.
How do I book? Sharpham wine and Cheese
Where do I stay nearby? Accomodation near Sharpham 
Be a Farmer for a Day
If you've always dreamed of being a farmer, join Jon and Lynne with their goat and Jersey dairy herd and be a farmer for a day at Dartington Dairy. It's a 12 hour day with a hearty breakfast and homemade lunch included. The promise is that by the end of the day you will certainly know what a Devon farm feels like.
How do I book? Farmer for a Day
Where can I stay nearby? Dartington Accommodation 
Plymouth Gin Tours
The historic Black Friars distillery on the Barbican is the oldest working gin distillery in England.
There is a choice of distillery tours and experiences, which include tasting and either a complimentary miniature of Plymouth Gin to take a way or a gin and tonic at the Refectory Bar to complete the experience.
How do I book? Plymouth Gin
Where can I stay nearby? Plymouth Accommodation
This story appeared on April 25, 2019