10 Reasons to Discover England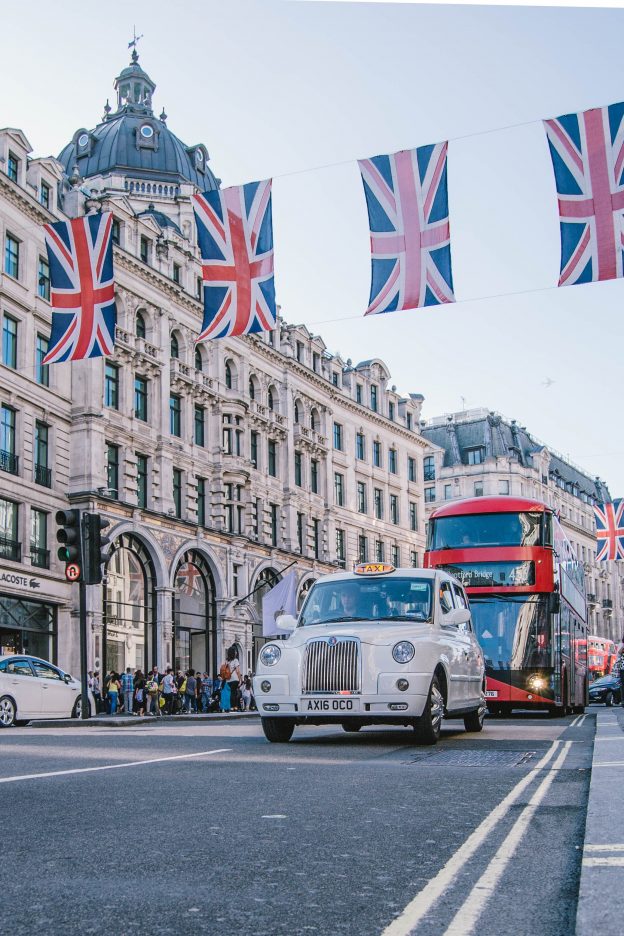 If you like the idea a short break, a weekend away or just making the most of your own surroundings, England has it all.
Steeped in history, surrounded by stunning coastline and with achingly beautiful countryside, England is hard to beat.
Time to get out and about,  broaden your English horizons and see what's out there.
1. You don't need to fly!
Surely that's a huge incentive in itself. No airport delays, no passport, no hassle. Load up the car or hop on a train and discover world class cities, stunning countryside and historic castles England may well surprise you.
2. England has London for a capital city!
That doesn't mean our other cities aren't worth a visit but as capital cities go, London is pretty much up there.
St Pauls Cathedral, Westminster Abbey, Natural History Museum, Royal Parks, the list is endless.
Download a walking map and immerse yourself in all this great city has to offer. From Premier Inns to luxury hotels, there is accommodation for every budget.
3. We have weather!
English people can be somewhat negative about our changeable weather but it does mean that no two days are the same, even in the same place.
The sight of spring daffodils, enjoying an ice cream on scorching summer days, seeing snow covered villages, torrential rain followed by rainbows, log fires in country pubs, achingly beautiful autumn colours on a crisp sunny morning . .  what's not to love?
4. Green and pleasant land
We all know that Devon is heaven but lovers of the English Countryside need to visit the Purbeck Hills in Dorset, the Yorkshire Dales, Lake District and Cotswolds. Just to squeeze in a Devon location, the view from and site of Brent Tor Church is truly world class.
5. We do quirky!
No country has as many crazy traditions, festivals and events as we do in England.
Morris Dancing, Cheese Rolling, Flaming Tar Barrels, Miniature Pig Racing! Visitors to England can't believe them!
We never make the most of what's on our doorstep and we're missing out.
6. Historic Towns
While London is always a living history lesson, England is steeped in history and has some amazing historic towns and cities to explore.
There is the UNESCO World Heritage Site of Bath with it's Royal Crescent, Georgian buildings and Roman baths. Warwick is home to one of Englands oldest universities and has a castle dating back to the fourteenth century. Blenheim Palace, was a gift to the Duke of Marlborough following his victory at the battle of Blenheim in 1704.
7. England has 7,723 miles of coastline.
Eating fish and chips on the promenade at Eastbourne or Blackpool is a very different experience to visiting a cool and trendy coastal town like Brighton. Bucket and spade resorts like Torquay and Great Yarmouth still thrive but if peace and tranquillity are your thing then Porthbeor Beach in Cornwall, Brancaster in Norfolk or Man O' War Beach on the Jurassic coast, are all worth a visit.
8. England is full of friendly people! Really!
Known worldwide for being over polite, queuing, tea drinking and a dry sense of humour,  what is the English persons view of the English? Different towns have different cultures and different people.
There is also the town and country divide but whatever the location we English are actually pretty civilised. The diversity of the English accent, local traditions and ways of living make English people among the most interesting in the world. Immerse yourself in the mix of cultures, religions and classes (yes they still exist).
9. English food is pretty decent
It's not just fish and chips or a cream tea. We have some of the worlds best restaurants and traditional pubs now serve some amazing food. The choice is pretty incredible and wherever you are in England you avoid chains and take your time in local independent restaurants, bakeries and coffee shops. There are also some food and farmers markets with fresh local produce to enjoy.
10. England has Art
Lose a day in London's National Gallery, visit beautiful St Ives in Cornwall for Tate St Ives or Margate for Turner contemporary.
National Trust properties house an abundance of art, while sculpture parks like Forest of Dean and Yorkshire Sculpture Park bring art to the outdoors.
The Angel of the North at Gateshead is one of the most viewed pieces of art in the world with more than one person seeing it every second!
Inspired? 100 Best Things to do in England
This story appeared on April 9, 2019