Pennywell IS Open 7 Days A Week!
As of 9am, 20th February WE ARE OPEN for the 2022 season!
We are so excited to welcome visitors back to Pennywell Farm, Devon's Award-Winning Farm! With an action-packed lineup, you'd be crazy not to pay us a visit.
Here are just a few of our top picks to look forward to.
Friendly Farm Animals Waiting To Meet You! Your favourite animals can't wait to have you back! Explore the farm and meet 100's of creatures of all sizes, from the mighty heavy horses to the teeny-tiny mice! As you wander around you will find ponies, donkeys, pigs, goats, tortoises, alpacas, highland cattle, giant rabbits, miniature pigs and so much more. Book Tickets
Gorgeous Goats! Pennywell wouldn't be the same without our cheeky goats. You will find a mixture of breeds including the beautifully soft Angora goats and tiny Pygmies. Explore Goatarama and hand-feed the adults before bottle-feeding the kids as part of our activity. You will even get to take part in goat milking AND goat walking! Book Tickets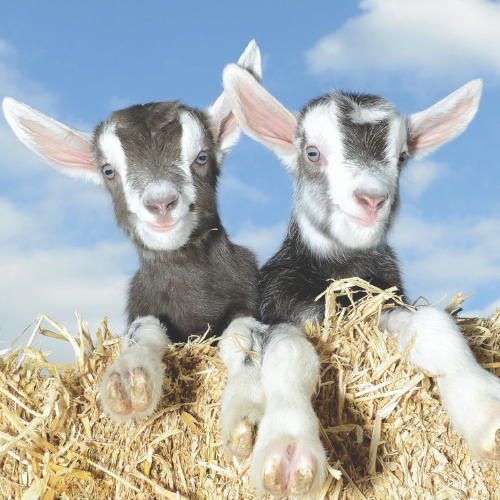 4 FREE Farm Rides! With unlimited rides throughout your experience, there is so much fun to be had! Take a trip down to Old MacDonald's Farm on our Tractor Trailer, or have a leisurely ride on the Rainbow Railway. Bounce around the track on the speedy Red Rocket (4+) and race your friends on the Run Rabbit Go Carts (8+)! Book Tickets
Piggy Cuddles! It wouldn't be a trip to Pennywell without a piggy cuddle with our Pennywell Miniature piglets! Bring your own blanket or purchase one of ours from the shop and enjoy the experience of a lifetime. Our cuddles section not only has piggies but also bunnies, guinea pigs, mice and more! Book Tickets
Equines From Mighty To Miniature! You may find yourself looking up at our mighty heavy horses, or down at our miniature ponies. We have a family of donkeys and miniature donkeys that love attention from our visitors and even a celebrity horse! Connery previously served the Royal Household Cavalry and is now enjoying a peaceful retirement at Pennywell. Book Tickets
Indoor Fun! The one thing we can't guarantee is the weather but don't worry, we won't let it spoil your day! Shelter from the rain in Noah's Barn and let the kids bounce out their energy on the inflatables (also the location of our brand new Pizza Parlour!). We will even give you a Wet Weather Return ticket for a FREE visit within 7 days if the rain impacts your time at the farm. Book Tickets
Family Entertainers! Our guest entertainers put on shows like no other with magic tricks, juggling, unicycles and even fire breathing! All the family are bound to enjoy. Book Tickets
Pig Racing! Don't miss the phenomenon that is Pennywell Miniature Pig Race! We guarantee you've never seen anything quite like it! Cheer on your favourite porker in this unique event and make memories that last a lifetime. Book Tickets
All this and so much more when you visit this February half term!
Book your tickets for half term farmyard fun NOW!
This story appeared on February 19, 2022