20 Reasons To Visit Pennywell This Spring!
It must be spring! The days are getting longer, the sun has finally put his hat on and the farm is bursting with spring baby animals.
We're open every day from 9am to 4pm with a full day of fun to enjoy.
Meet lambs, goat kids and piglets as well as some of the farm's more established residents like our Alpaca's Tommy and Tigger and heavy horses Duke and Duchess!
1. OUR BRAND NEW ANIMAL FEEDING PADDOCK!
Hand-feed our gorgeous goats, sweet sheep and curious calves in this new addition to the list of beautiful spots at Pennywell Farm. A great place to sit and relax while looking onto the wonderful view of the Devon countryside, alive with the buzz of Spring.
2. RED ROCKET RIDE!
Blast around our showfield on the red rocket ride, brought to you courtesy of tractor power! For those age 4, this ride will take you zooming in all directions. With the chance for a sneak peek at the pig racing track too you'll need to keep your eyes peeled.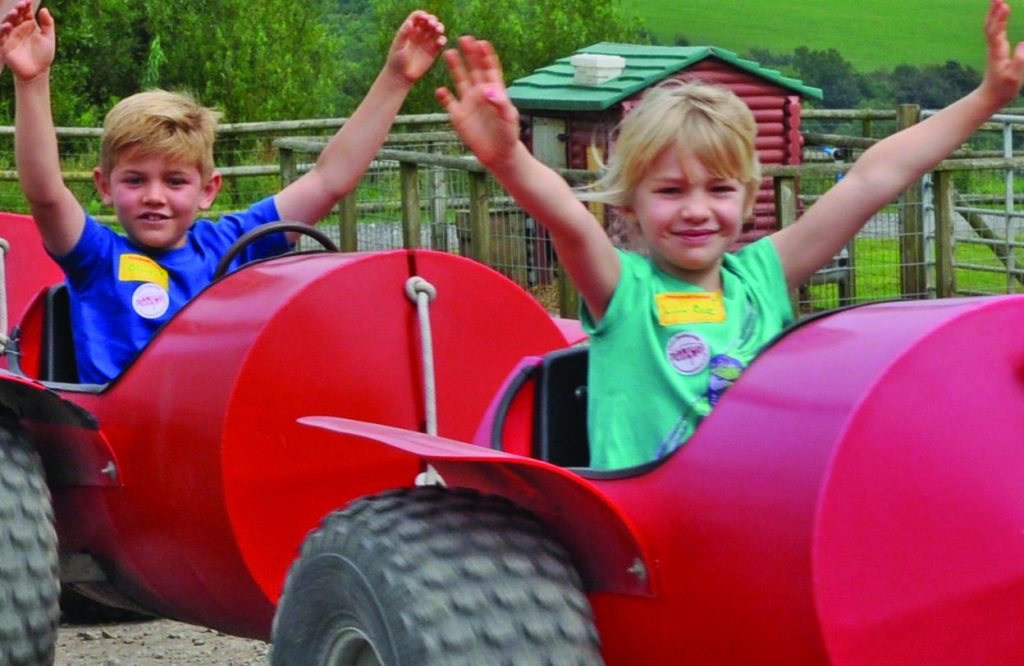 3. WILLOW MAZE!
The willow maze is one of Pennywell's hidden gems. With freshly planted willows and an ecosystem filled with wildlife, Spring is the very best time to explore this area. Have a blast getting lost with your friends and see who can reach the middle first! The centre of the maze also holds the highest point at Pennywell (680ft!) with a viewing tower from which you can see for miles!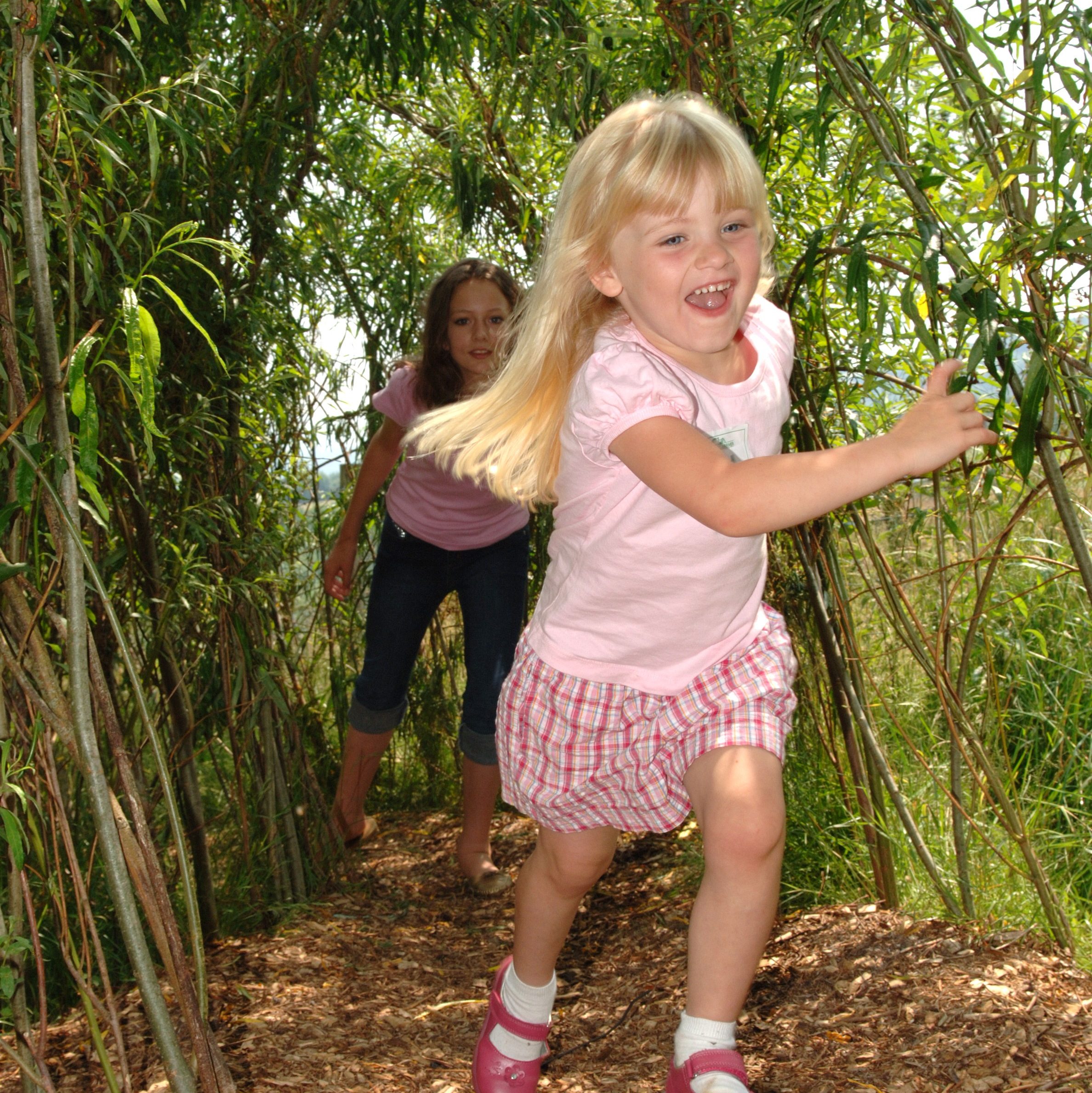 4. BABIES GALORE!
Spring is all about new life and here at Pennywell we have plenty of it! With new goat kids, piglets, lambs and more on the way. Come and meet the most adorable babies and see them growing, learning and having fun.
5. RAINBOW RAILWAY!
All aboard!! This is the perfect ride for all the family. Jump on our miniature train and 'choo choo' all the way around. At this time of year this area of the farm is filled with beautiful daffodils, blossom and all your favourite signs of Spring!
6. CRAZY GOLF!
Challenge your friends to a game of crazy golf. All included in your ticket price with free clubs, balls and score sheets available to you. Tee off to discover who will be the champion of your visit to Pennywell!
7. MINIATURE PONY AND DONKEY PADDOCKS!
That's right – you actually get to go into the paddocks with the miniature ponies and donkeys! There is so much fun to be had meeting and greeting these animals and you're sure to make some furry friends for life.
8. PIGGY & PET CUDDLES!
Piggy cuddles is one of the most popular Pennywell activities and brings people from far and wide to the farm! Don't miss out on this unique experience! You get the chance to snuggle one of our world famous Pennywell Miniature Piglets! Did you know that it's not just piggies you can cuddle at Pennywell farm? We have gorgeous guinea pigs, the fluffiest of rabbits, teeny tiny mice and more!
9. PENNYWELL DEER PARK!
Get the chance to meet our very tame herd of red deer. They have free roam of a very large deer park but once a day they move as a herd right up to the fence in the corner of the farm to be hand-fed by our visitors! The deer feeding activity leader will teach you some facts about these beautiful animals while they munch their food straight from your hands– amazing!
10. TRACTOR TRAILER RIDE!
Join your Pennywell Farmer on the tractor-trailer, the perfect farmyard ride for all the family. Take a trip down to Old MacDonald's farm and see what or who you can spot on route!
11. THE PENNYWELL ASSAULT COURSE!
Great fun, even for grown-up Pennywell farmers! Race your friends up, over and around all the obstacles and see who will finish first. Leap like a Deer, swing like a squirrel and scramble like a fox as you race to complete the course!
12. GOATARAMA!
Where goats roam! Have you seen the cheekiest herd of Pennywell goats? They hop, skip and jump over their very own miniature stonehenge, trip and trap over their rickety bridge and run to meet and greet their visitors. You can even hand-feed them which they absolutely love! It's not only goats in this area of adventure but also some squeaky guinea pigs and 4 giant rabbits – you won't have seen bunnies as big, adorable or fluffy as these!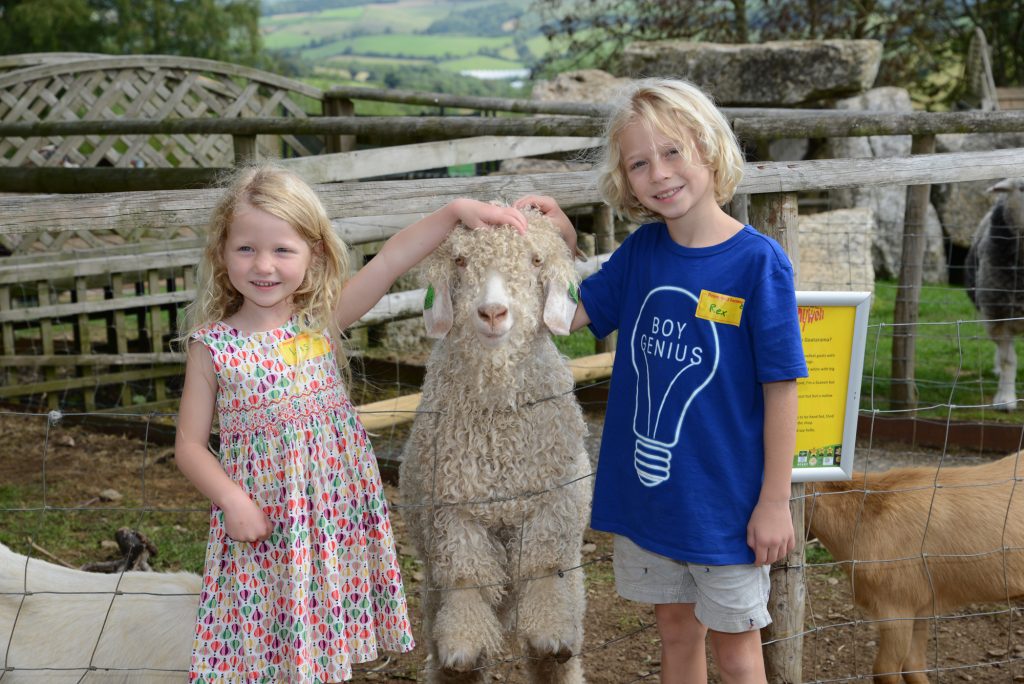 13. DIP THE PENNYWELL PONDS!
Have you discovered the pond area yet? This is a great chance to grab a net and catch some wildlife. We have all the materials you need along with ID boards so that you can capture some creatures, identify and learn about them and then release them back into their habitat. You can join in this structured activity with the leader there to support you, or help yourself in your own time. Spring is a wonderful time to see all the new life in the ponds. There are thousands of tadpoles for you to see and you will have to come back to meet them as frogs!
14. PONY PAMPERING!
Here you can get up close to some of your favourite ponies and donkeys too! Their brushes and grooming kits are available just next to our Miniature Pony barn so help yourself and give them a pamper. Attend the timetabled activity to learn more about these animals and how to groom them.
15. PENNYWELL MINIATURE PIG RACE!
As highly intelligent animals, pigs love to get active and challenge each other. Our Piggy Enrichment Programme allows for this – an entertained and busy pig is definitely a happy pig! Come and cheer them on in this world-famous race with a huge variety of jumps and obstacles to navigate. They absolutely love their race and the attention – the louder you cheer, the faster they go!
16. TODDLER AND TRACTOR PLAY VILLAGE!
The Tractor Village provides the opportunity for kids to practice their driving skills on the ride-on toy tractors. There are all types and brands available, what will your Pennywell Farmers choose? Just across the path you will find the Toddler Play Farm, a great place for little ones to explore and have fun. With miniature houses, tables, chairs and more, they can let their imaginations run wild and play in a safe spot, especially for toddlers.
17. RUN RABBIT GO-CARTS!
If you are aged 8 and over this is a great ride for you! Pedal your way around the track and challenge your friends to a race. Who will be the run rabbit champion this time?
18. INDOOR & OUTDOOR PLAY!
Inside Noah's Barn you will find the bounciest place on the farm. With a huge bouncy slide and bouncy castles suitable for all ages of children, this is the perfect place to let the kids run wild and let off steam. Throughout the farmyard you will find multiple play areas with slides, climbing frames, see-saws and more.
19. THUNDER SLIDE!
Don't miss this super fun slide hidden in the bottom corner of the farm. You won't believe how fast you can go down it! This slide is located in another beautiful spot on the farm where you can watch the Highland cows grazing – they may even come up and say hello!
20. EQUINES FROM ONE EXTREME TO THE OTHER!
You may find yourself looking up at our mighty heavy horses, or down at our miniature ponies. We have a family of donkeys and miniature donkeys that love attention from our visitors and even a celebrity horse! Connery previously served the Royal Household Cavalry and is now enjoying a peaceful retirement at Pennywell.
This story appeared on April 29, 2022