Sustainability Reaps Rewards At Pennywell – Devon Tourist Attraction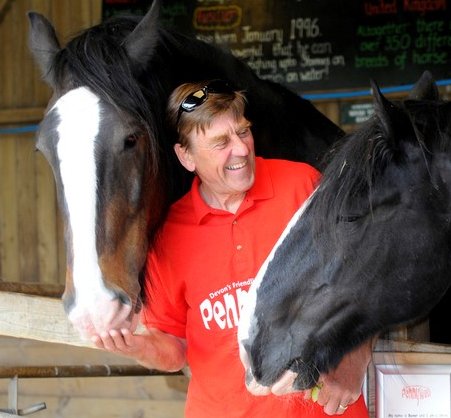 Pennywell's owner, Chris Murray has recently been made a Fellow of the Royal Agricultural Societies.
He has been informed that in view of his personal achievements and continuing record of service to agriculture, his Associateship of the Society has been advanced to fellowship.
This announcement has followed three very recent accolades for Pennywell's outstanding contribution to sustainable tourism.
In October last year Pennywell received the Gold Award for Sustainable Tourism in the English Riviera and South Devon Tourism and Hospitality Awards and went on to win silver in the Devon Awards.
In January Pennywell Devon Tourist Attraction received the news that once again the farm had been awarded the Gold standard in the Green Tourism Business Scheme, an accolade that it has held for over 20 years.
While obviously delighted to have been made a Fellow of the Royal Agriculture Societies, Chris remains very down to earth about agriculture and sustainability which he sees as being one in the same.
Chris says: "I work on the very simple principle that if you use it, farm it; preferably organically. It's all about contributing to the local community as well as wider society.
Although I no longer farm commercially, running a farm based attraction gives me the huge privilege of sowing seeds of joy, reaping harvests of hope.
Fellowship of the Royal Agricultural Societies will be made formalised by HRH, Sophie, Countess of Wessex when Chris attends a special ceremony on the House of Lords on 10th February.
Chris grew up in London, discovering a love of farming on childhood visits to Devon. His farming career began 47 years ago and opened Pennywell Farm in 1989 with just himself, wife Nicky and one member of staff.
This story appeared on February 21, 2016