New Piglets Arrived!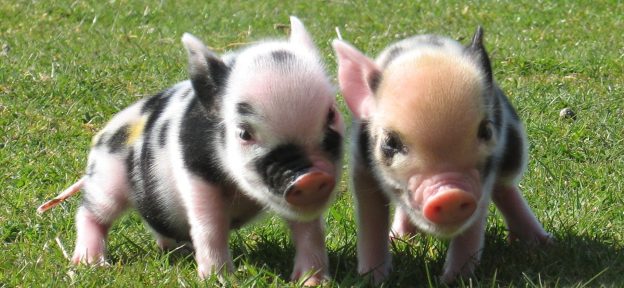 To add to your summer of fun here on the farm we have not one but two litters of the world famous Pennywell miniature piglets.
Mums Charlotte and Becki produced 14 piglets between them and both mums and their offspring are doing well.
The summer holidays are in full swing and Pennywell has plenty of action lined up for so there is no excuse for boredom! A full day of half hourly activities, shows, displays and entertainers, hundreds of friendly animals to meet and four farm rides are all included in one admission price.
Arrive at 10am if you can, meet your activity farmer for the day, take a pic of the activity board and make the most of a whole day of action packed animal fun.
Pond dipping, miniature pig racing, goat milking, ferret racing  . . .  the list is endless. You can even take a goat for a walk or try out some pig agility! We have a huge variety of friendly farm animals, from the mighty to the miniature, for you to get acquainted with and a different hands on animal activity every half hour.
Pig racing is every afternoon at 2.30pm and at 1pm and 3pm every day you can enjoy fantastic family entertainers in the Pennywell theatre at our Big Shows. Piggy cuddles will be available all day with so many to choose from.
It all adds up to a great day, whatever the weather but even if it rains, don't panic as we will give you a FREE wet weather return ticket to come and see us again.
Pennywell is open 7 days a week from 10am to 5pm.
Treat your family to a full day of Pennywell Fun this half term. The Pennywell team promise you a full day of hands on animal fun – guaranteed.
This story appeared on August 15, 2019