Welcome To Devon's Award Winning Farm!
ALL visitors, including season ticket holders, must book tickets online in advance as we have a limited capacity and want to ensure the best experience for every visitor.
An unforgettable Experience

What's Included In A Visit To Pennywell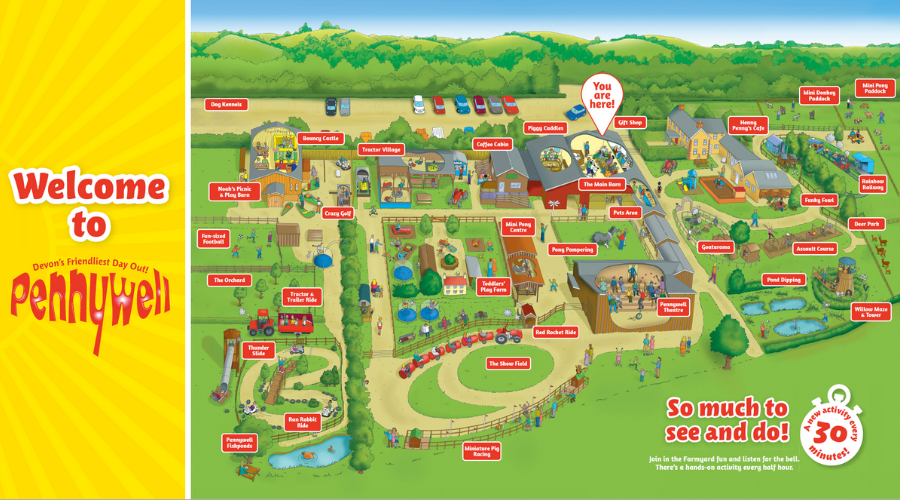 - A full day of farmyard fun! Plan your visit from the day's activity board. With a new activity every 30 minutes there's not a moment to waste!
*Activities & timings are subject to change.
- Enjoy Piggy cuddles in our pigs and pets corner. A hit with both young and old it's one not to be missed. For the welfare and comfort of our pigs, a pet blanket must be used during piggy cuddles. You are very welcome to bring your own or they are available for purchase in our shop.
- Meet all of your favourite animals as you explore the whole farm. From the mighty heavy horses, Duke and Duchess, to our internationally renowned miniature pigs, who can't wait to welcome you again!

- Pig Racing! You will have never experienced anything like the phenomenon that is Pennywell miniature pig racing. Everyday at 12:30pm!

- Farmyard Activities will include ferret racing, bottle feeding, deer feeding and our world-famous miniature pig race plus a few new activities for 2022.
- Our NEW miniature pony and donkey paddocks will also be open for you to wander in say hello. Complete with a spectacular picnic and viewing area overlooking Dartmoor.

- Hand-feed our cheeky goats. The Goatarama provides the perfect place to make new friends.

- Our 4 FREE farm rides will all be running. The Rainbow Railway (all ages), Tractor ride (all ages), Red rocket (age 4+) and Rabbit Go-carts (age 8+) are great fun for all the family.

- All outdoor play areas including the willow maze, commando course, trampolines and thunder slide are ready to be discovered.

- Enjoy 3 giant indoor bouncy castles within our Picnic and Play Barn, complete with picnic space and a seasonal coffee shop & takeaway.

Food Options
- Our Coffee Cabin opens daily selling a selection of local produce including, Devon pasties, stone-baked pizzas, delicious coffee, snacks, cakes and ice creams.
- Noah's Barn takeaway (weekends and school holidays)
- Coffee Shack takeaway (most weekends and school holidays).
- The Ice cream parlour will be serving a delicious selection of local Langage Farm ice creams (seasonal opening)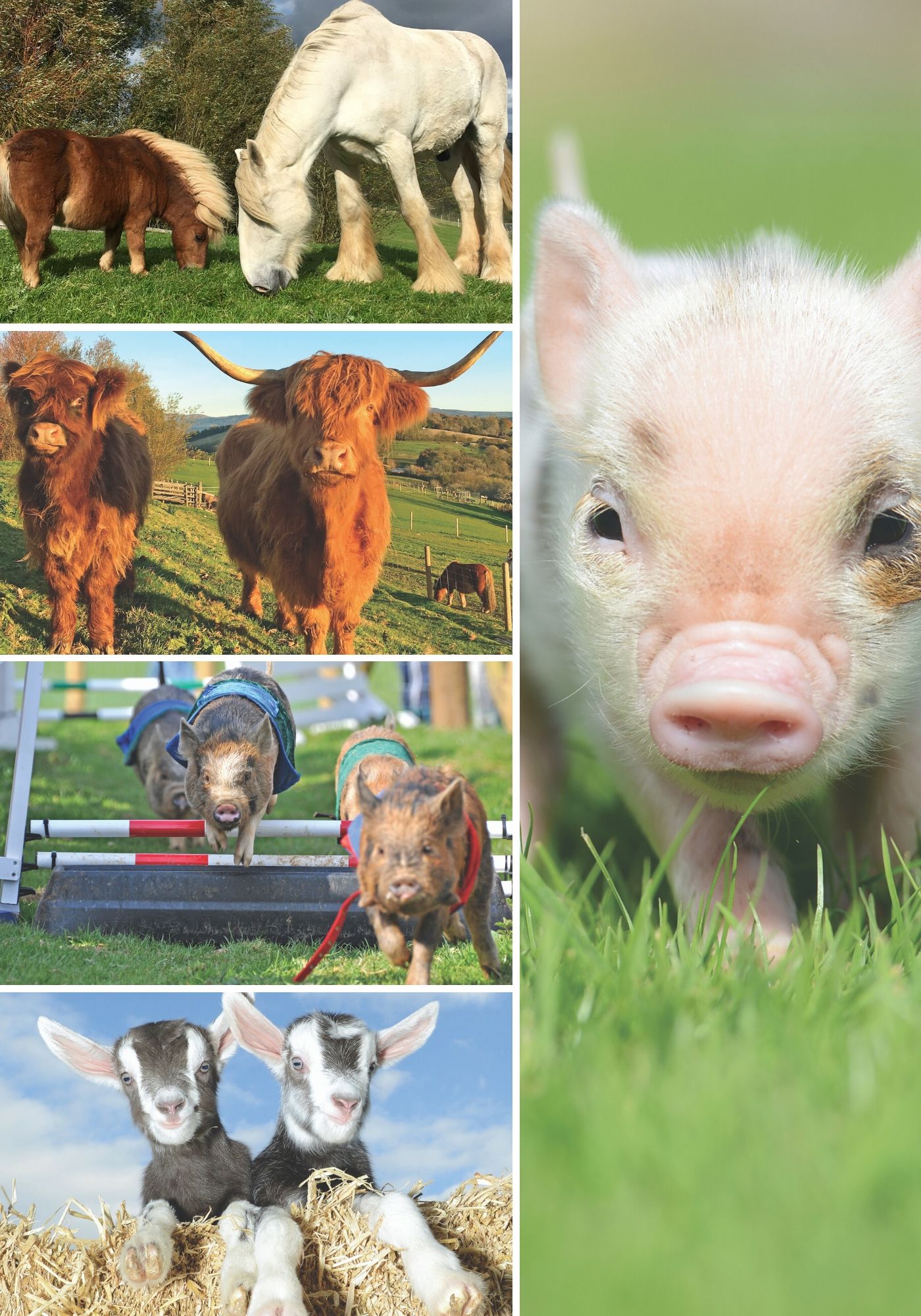 Multi Award-Winning

Our Visitors Love Us!
(and we love them!)

Safety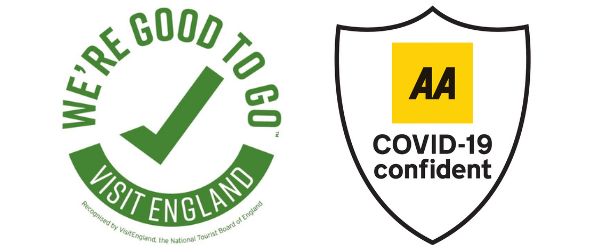 Below is a summary of what we are doing to keep you safe but you can READ FULL DETAILS on our safety measures in place HERE.
Importantly, in line with Public Health England guidelines, we politely request that you do not visit Pennywell Farm if you are displaying any symptoms associated with Covid-19.
Online ticket booking only: You can ONLY book tickets online to help us manage visitor numbers on site, this includes season ticket holders.
- Cashless on site: We will not be accepting any cash payments on site.
- Social distancing markings across the farm: Pay attention to the new signs and floor markings which have important safety messages and instructions.
- Hygiene Screens: Hygiene screens help keep a safe distance between visitors and our team.
- Enhanced cleaning procedures: Robust cleaning procedures are in place, focusing on high traffic areas and touchpoints.
- Hand sanitiser stations: We have 46 places to wash your hands on the farm, most of which are on touchless sensors. We have also installed sanitiser stations and you will be asked to use them before going on any rides or using outdoor play equipment.
- Personal Protective Equipment: You may see some of the Pennywell team in Personal Protective Equipment for some of their tasks to protect them and you. This includes face masks, gloves and eye and face protection. Whilst it is not a legal requirement, we invite you to take personal responsibility for wearing these in indoor areas when in close contact with others.
Don't Let The Weather Dampen Your Enthusiasm!
Wet weather? Book with confidence no matter what the forecast. If it rains for more than 30 minutes during your visit then we will give you a ticket to come back and visit us for FREE anytime in the next 7 days.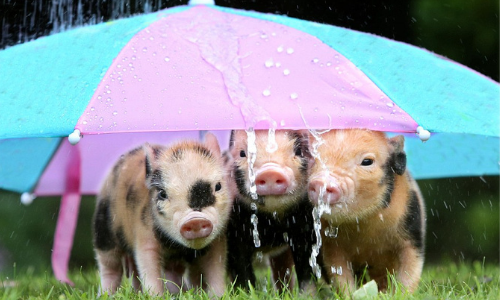 Important Ticket Information
TICKETS: All visitors MUST book online in advance of your visit. Make your selection carefully and please note the start and finish time of your experience (you are welcome to arrive and leave at any time during these hours).
SEASON TICKETS: If you are a season ticket holder, you MUST book tickets (remember you must add children under 3 too). To book these tickets, you must have a valid season ticket card and this will be required on admission. If you arrive without a valid season ticket, you will politely be refused entry.
WET WEATHER RETURN TICKETS: If you have a wet weather return, you MUST book tickets below. If you arrive without a valid wet weather return voucher and corresponding ID, you will politely be refused entry. You must collect a return voucher during your visit. Wet Weather Vouchers are not issued retrospectively.