Summer isn't over yet! At Pennywell – Devon Tourist Attraction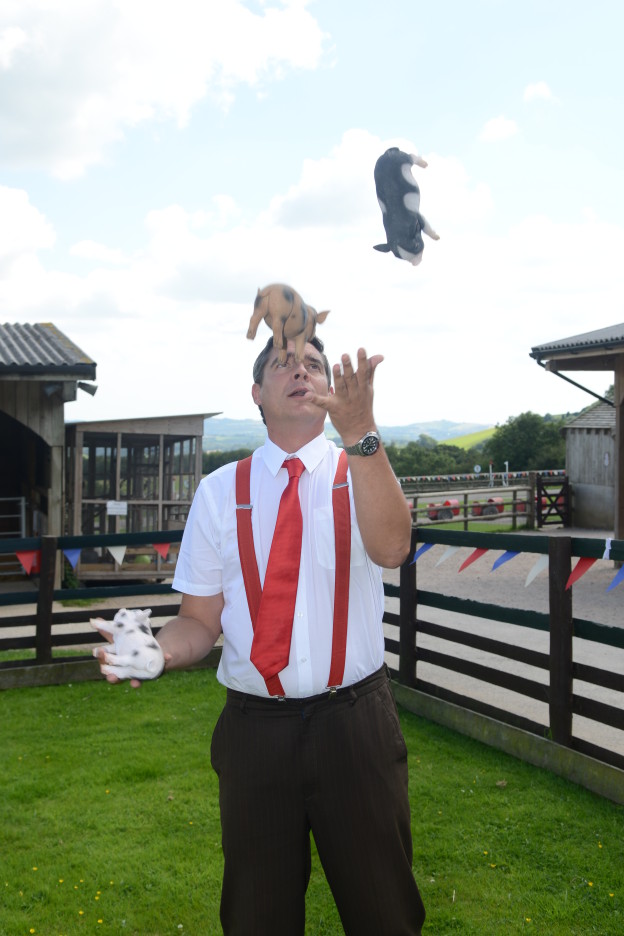 The weather might not always agree with us but with some children not going back until the end of week and plenty of fun to come, we're still in the full swing of summer.
In addition to all our famous hands on activities like pond dipping, goat milking, ferret racing and pig racing we have some additional entertainment lined up for you.
On Tuesday 1st September, everybody's favourite entertainer, Dan the Hat will be here with his frenzy of comedy, skills and audience participation with shows at 1pm and 3pm.
New to Pennywell Devon Tourist Attraction
on Wednesday 2nd September is magician and all round family entertainer Dan Brazier. We can't wait to give him a real Pennywell welcome!  There's more magic to follow on Thursday 3rd September when Brian Hodge will he bringing his unique brand of magic to the farm.
The Pennywell Miniature pigs will be here waiting for their last summer holiday cuddles and there's a full day of fun to be had to had, indoors and out.
Hope to see you!
This story appeared on August 31, 2015