No End to the Piggy Fame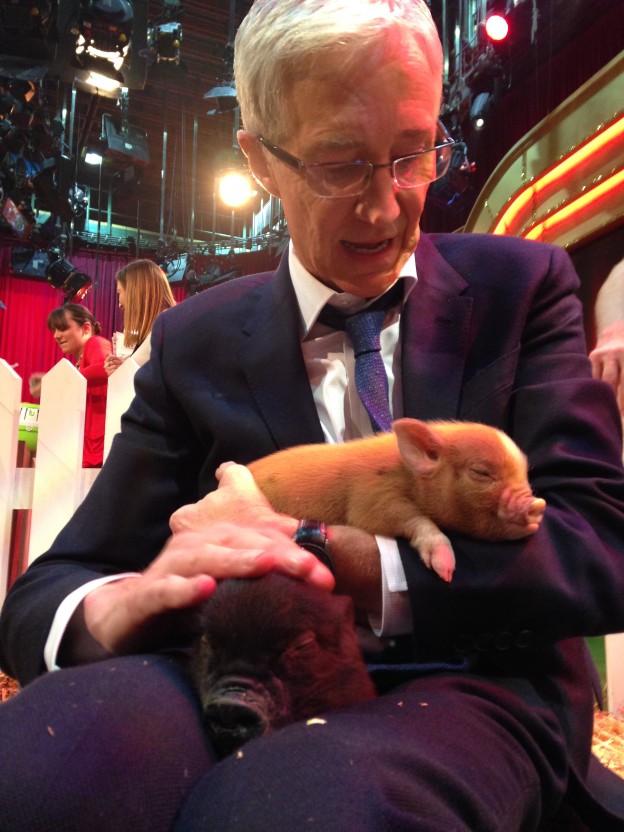 Hello to you on this busy Bank Holiday Monday. The farm is buzzing with visitors and the sun is shining. It's a real joy to be alive.
So much has happened since the last time I wrote but as always, it's all been good fun. Farmer Chris decided that he would try to predict the outcome of the general election with the help of some Party Political Pig racing. It was only meant to be a bit of fun for the visitors but ended up making international news. The pigs travelled to London to appear on television on election night and we had visitors to the farm from The Telegraph, ITV Westcountry, BBC Daily Politics and Channel 4 News. It was all very exciting. Perhaps the most exciting part was that the pigs actually got it right with David Hameron winning every time.
Pennywell's miniature pigs also made an appearance on the Paul O'Grady Show which had a feature on miniature pets. They were lucky enough to meet singer Josh Groban and the very lovely Christine Bleakley.  Apparently, Paul O'Grady was taken with one of the piglets, he kept it in his dressing room all afternoon. Their appeal just seems to go on and on.
Hope to see you at Pennywell soon.
God bless
This story appeared on May 25, 2015