Making New Friends!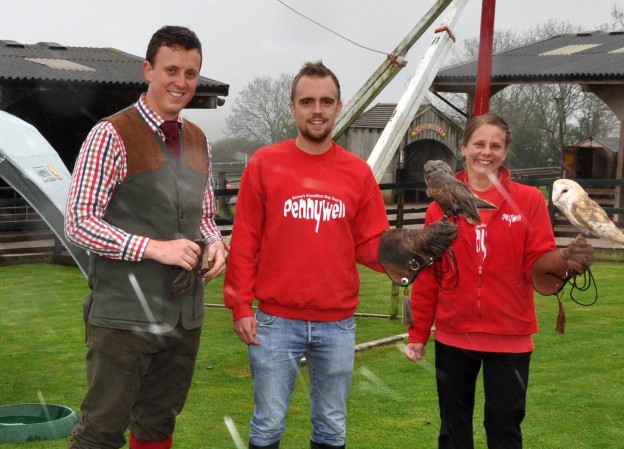 I made some amazing new friends at the weekend.  On a very grey and wet Saturday, I must admit that I was expecting the farm to be quiet but not a bit of it!
A lovely chap called Alistair with his friend Kieron came along from Hawkeye Falconry UK. I must admit that I did feel a little bit sorry for them that the weather was dreadful but I'm so glad that they came. Apart from the pleasure of meeting them, I had the enormous pleasure of seeing their birds set out in front of me all day.
There were birds that I had never seen before, all beautifully displayed and very well cared for. My particular favourites were Sooty and Sweep the Owls. Sweep is a melanistic owl which is why he is so dark. His parents were both white owls like Sooty and the chances of him being born as a melanistic or black owl are 100,000 – 1 so he is very, very special.
They are coming back to Pennywell on Fathers Day and I can't wait to see them again. why don't you come and meet them too?
God bless
Boxer x
This story appeared on May 4, 2015