He's Arrived! At Pennywell – Devon Tourist Attraction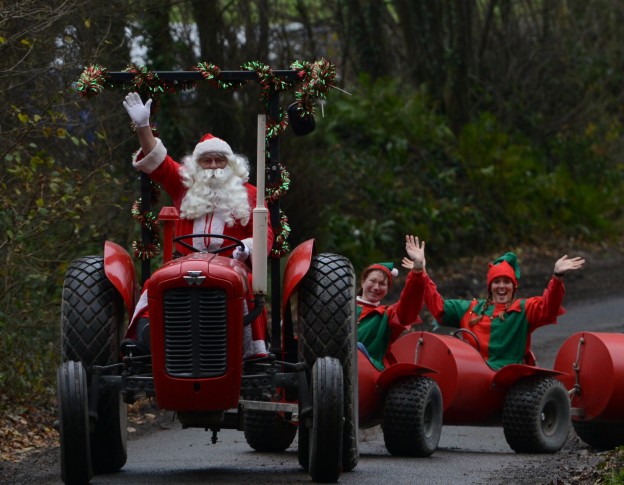 All the children gathered in the car park with their families to await the arrival of a special visitor this Saturday. A tractor was heard in the distance and Father Christmas arrived at Pennywell Devon Tourist Attraction, along with his elves to mark the beginning of the annual Nativity Plays.
The Nativity plays and visits to Father Christmas are running daily until Christmas Eve but booking is essential so don't miss out, book your Christmas tickets today!
Please note that all visits to the farm in December have to be pre-booked and as we are getting very full, people turning up on the day will probably find no room at the inn!
Christmas at Pennywell is a unique experience where you can recapture the true spirit of the season , putting the arrival of baby Jesus at the heart of the celebration. It begins with an authentic manger scene in the cosy barn where everyone is given the opportunity to dress up and be one of the star performers if they would like to.
Christmas cheer in Henny Penny's Cafe follows the performance with a present from Father Christmas to round off the experience for every child. Don't forget your camera!
This story appeared on December 1, 2014