Ferret Racing at Pennywell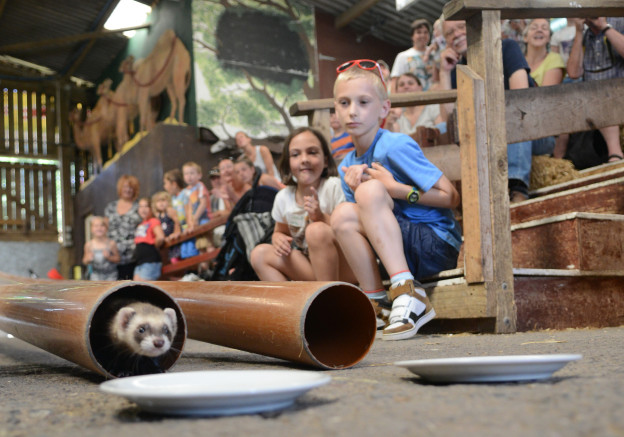 Hi everyone
As we cool down and head into September, we are still busy with visitors on the farm. Pennywell is famous for hands on activities and one of my personal favourites is Ferret Racing.
Farmer Mark is one of our regular activity leaders and his ferret racing is not to be missed! The children love to cheer on their favourite ferret as they try to guess which one will emerge from the racing tubes first.
Many people don't like to get too close to ferrets because of the smell but they really are very friendly, sociable animals who love to play. Having said that, they also like to spend lots of time asleep, between 14 and 18 hours a day. That's even more than my fiend Fusilier!
The ferrets race through the tubes and get to enjoy a nice drink of milk at the end. It gives everyone a chance to have a quick look at them before they run off again. They're very fast.
God bless
Boxer x
This story appeared on September 17, 2015