A visit from the Farrier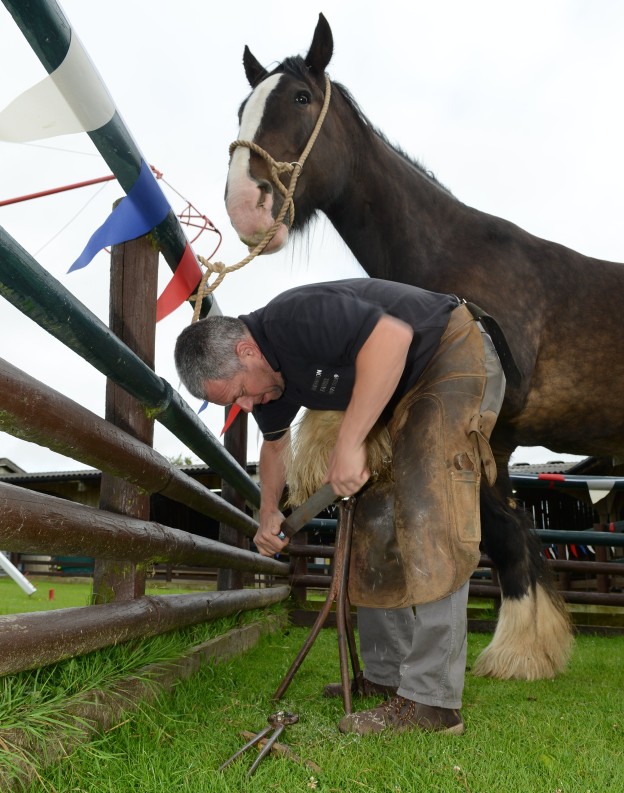 Hi
August already. I can barely believe it. This is always the busiest time of year at Pennywell we Shires really get to enjoy the company of visitors from all over the country. We feel truly blessed.
All the animals at Pennywell are very well looked after and the vet visits once a fortnight to make sure that everything is going well and that we are all healthy and happy.
Every six weeks, all the ponies and donkeys, including me and my chum Fusilier, have a visit from the Jon the farrier. He looks after our feet, making sure that we are comfortable. It is particularly important for the ponies and donkeys who give the children their rides as they walk quite long distances during the day.
Looking at our hooves also gives Jon the chance to spot any signs of disease or lameness before it becomes a problem. Fortunately, we are all absolutely fine.
We really enjoy our visits from Jon but love to spend time with all the visitors at Pennywell. Maybe you will come to visit us before the end of the summer holidays.
God bless
Boxer x
This story appeared on August 4, 2015